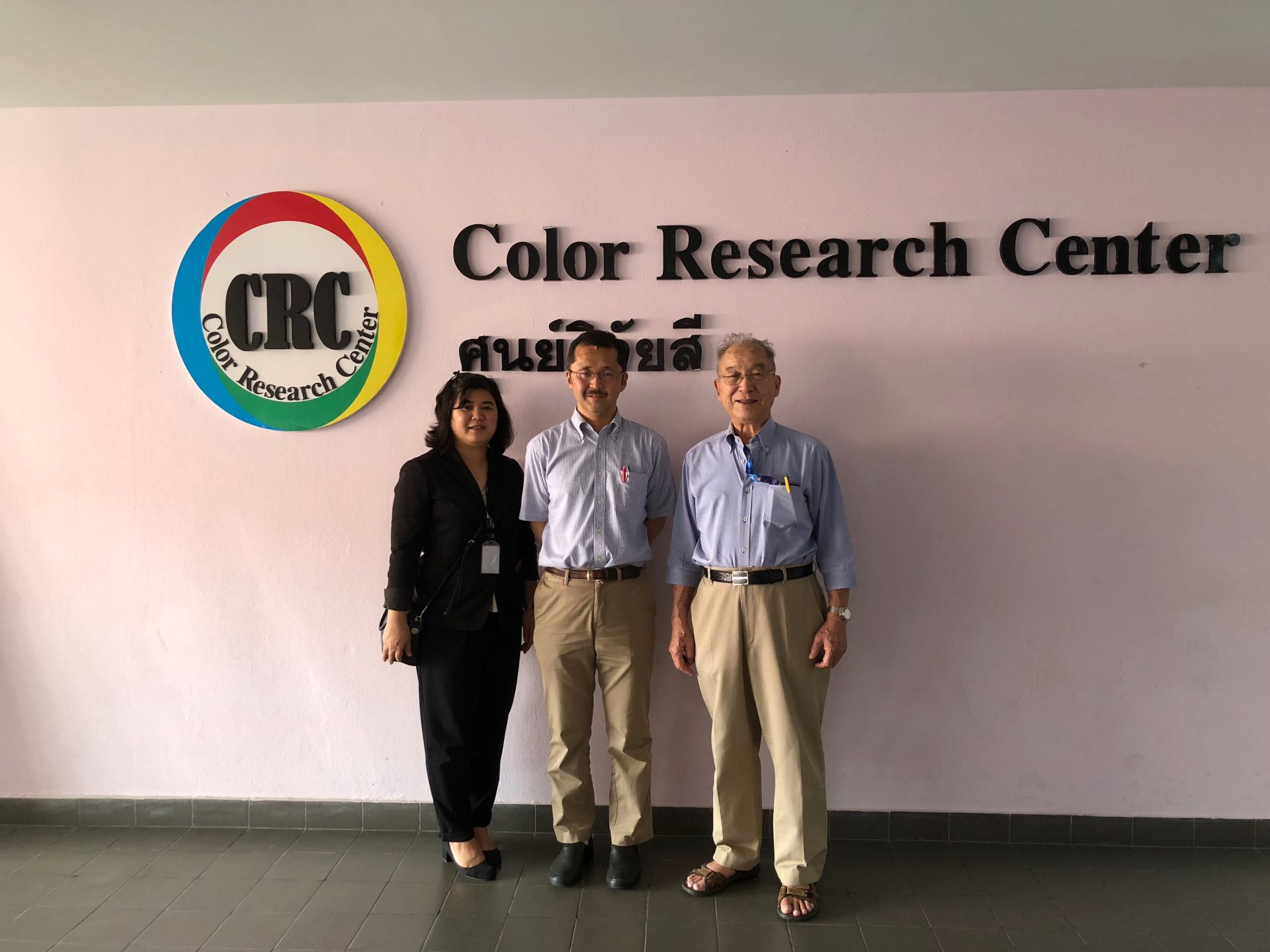 Prof. Hirohiko Kaneko of Tokyo Institute of Technology visited CRC on 20, Jan. He was staying in Bangkok to give lectures on visual science at Tokyo Tech, at Ransit and Dr Phuangsuwan, the CRC director and Prof. Ikeda visited him there. Then he came to CRC and visited every research section of Phuangsuwan-Ikeda laboratory, where students explained about their research to Prof. Kaneko in English. They could have valuable comments from him for their future work.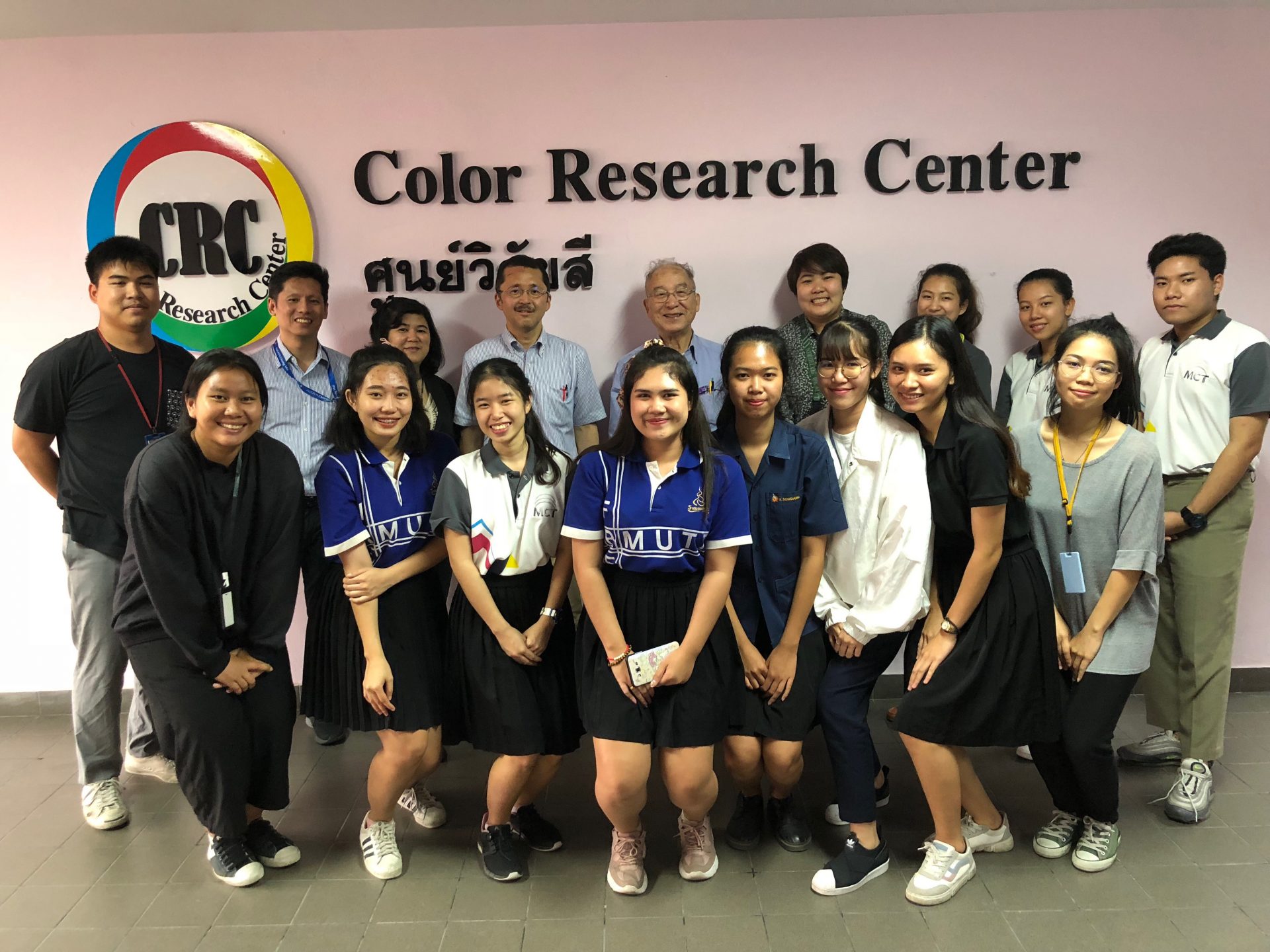 Prof. Hirohiko Kaneko with CRC staffs and laboratory students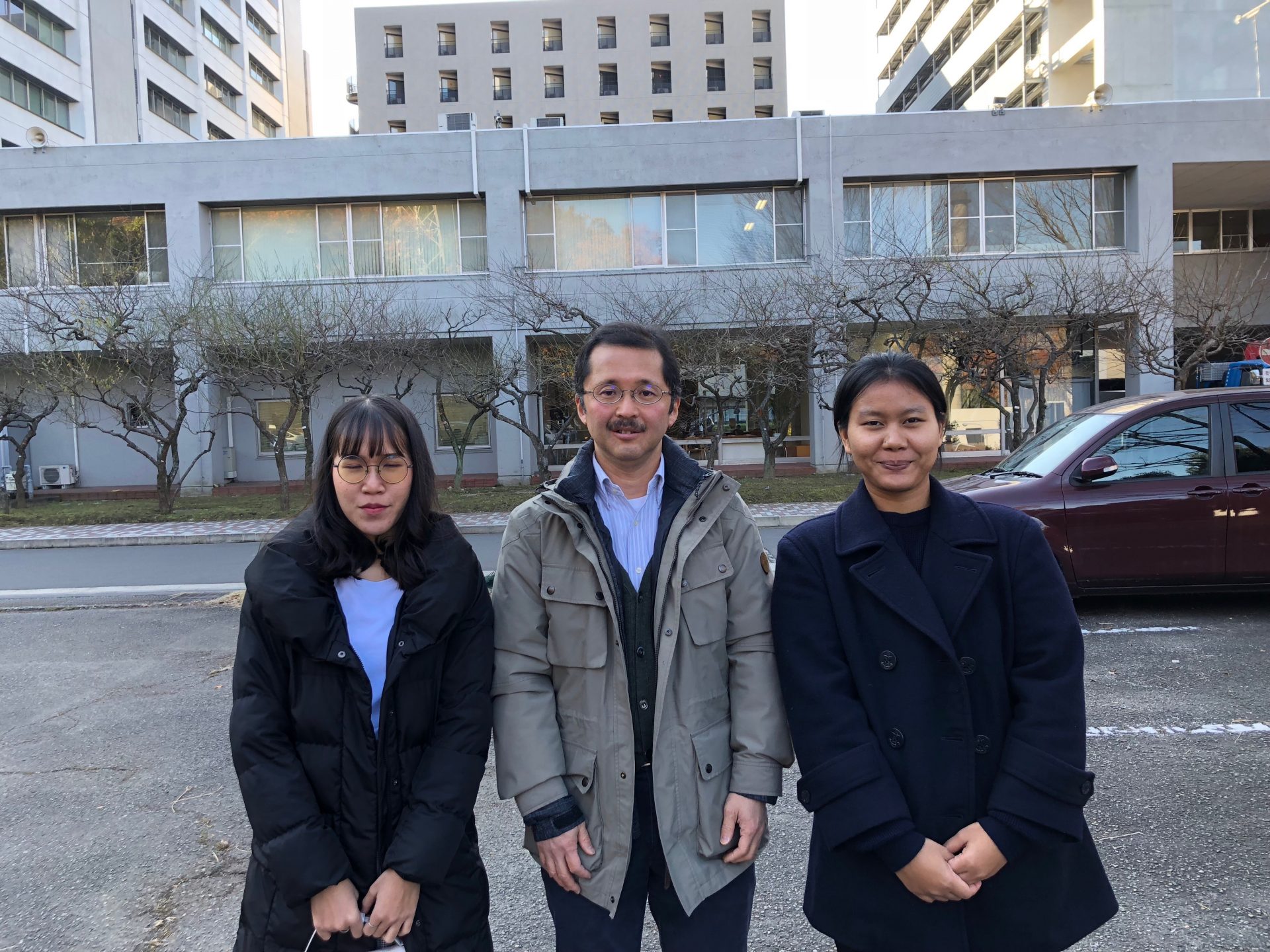 Two graduate students studying at CRC, Cartoon and Joy, who are staying at Mizokami laboratory, Chiba University, visited Prof. Hidehiko Kaneko at his laboratory of Tokyo Institute of Technology on 21 Dec., 1919 with Prof. Ikeda. They were much impressed by high technology that he uses for his vision experiment.